MAX AGRICULTURE LINEUP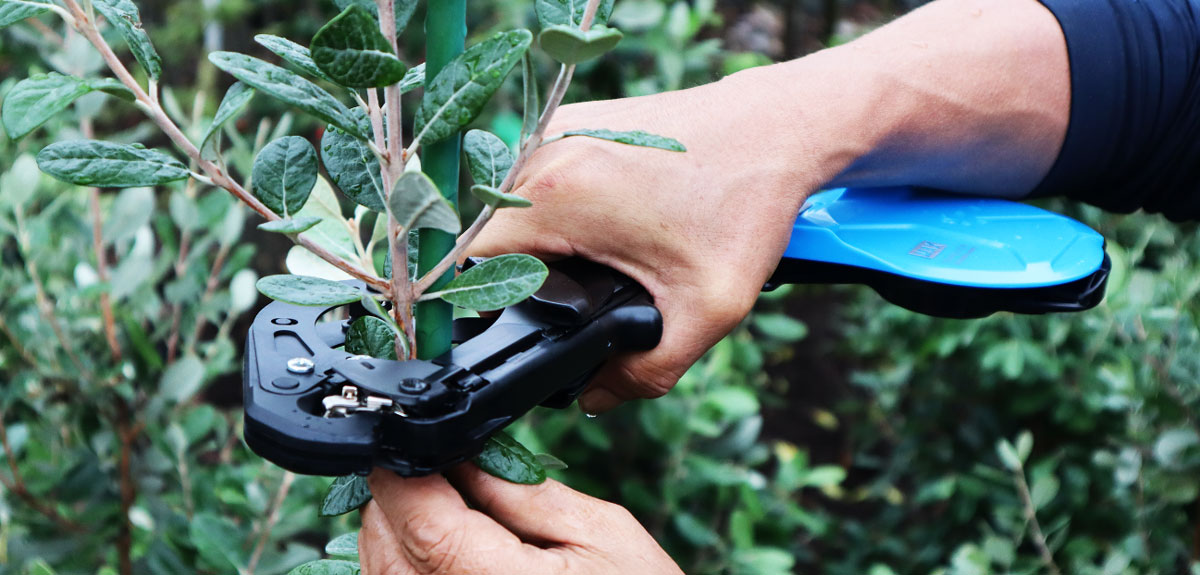 Max is the original manufacturer of tape binding tool called "TAPENER" and it has been renowned name among nurseries, wine grape, fruit and vegetable farmers whole over the world. With over 50 year's experiences developing TAPENER products, we are expanding its product lineup for various applications and usages.
Completely renewed design and revolutionize your performance.
HT-R series is high-end model of TAPENER range has been launched in 2017, which has 50% lighter clinching and 20% light weight compare with conventional model. The Difference of HT-R1 and HT-R2 is the size of tape magazine that HT-R2 can contain larger roll of tape can bind more and HT-R1 is compact that give you easy handling. HT-RS is slimmer arm model can access to narrow places.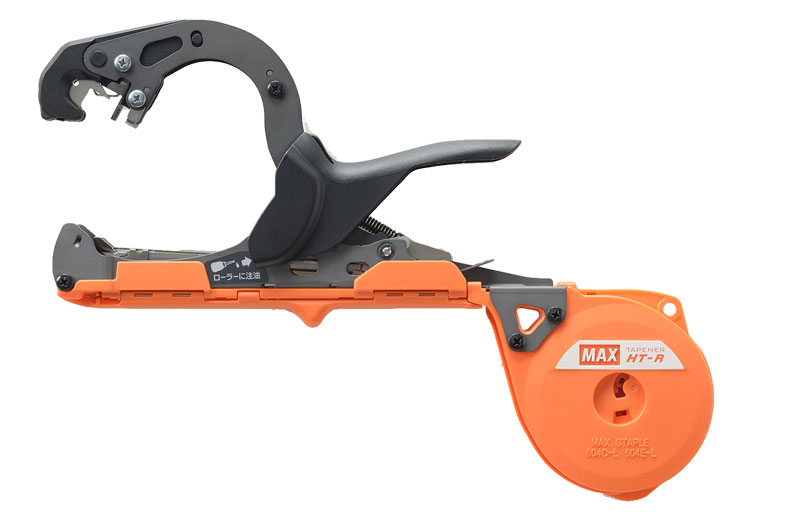 New mechanism with our original color model, HT-B1
HT-B1 is the model we reprinted the function of original TAPENER and redesigned with technology of HT-R. It respects the usage of original TAPENER such as firm clinching but with new design.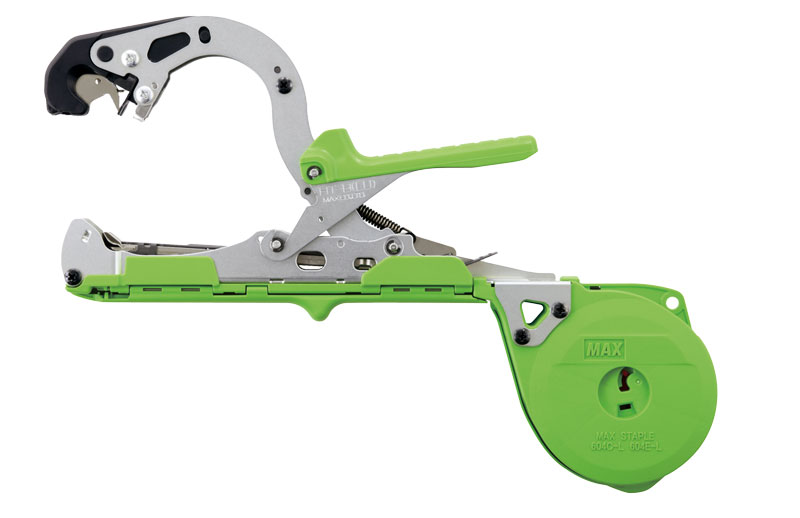 New TAPENER, HT-S45E "THE STRONG BIND"
TAPENER series is expanding the product lineup and now new series HT-S45E THE STRONG BIND has launched for heavy duty application.

HT-S45E, new released "TAPENER Strong Bind" is new concept of TAPENER that gives up to 4.5 times stronger pull apart force of binding compare with other TAPENER models. This keeps bushy plants, branches of wine grape to wine iron wire and some other applications needs to be bind strongly. Max continues expanding TAPENER lineup to provide solutions for various binding work.